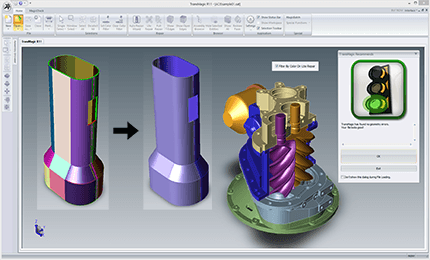 The MagicHEAL add-on for TransMagic provides advanced geometry repair. Quickly and easily visualize problem areas and heal geometry that would otherwise take hours or days to diagnose and repair.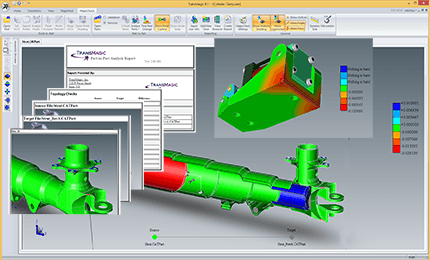 The MagicCheck add-on software quickly opens all major 3D CAD formats, including point data, to compare against the source CAD model and analyze accuracy. Produce validation, revision and inspection reports for quality control processes. Find errors early while they are still manageable.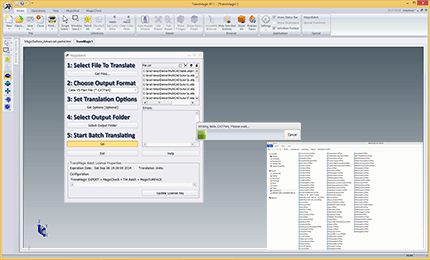 The MagicBatch add-on allows you to translate thousands of files per hour to the CAD or Polygonal format of your choice with access to a wide range of geometry and version read/write settings for optimized results. In addition, files can optionally be repaired as they are being translated.